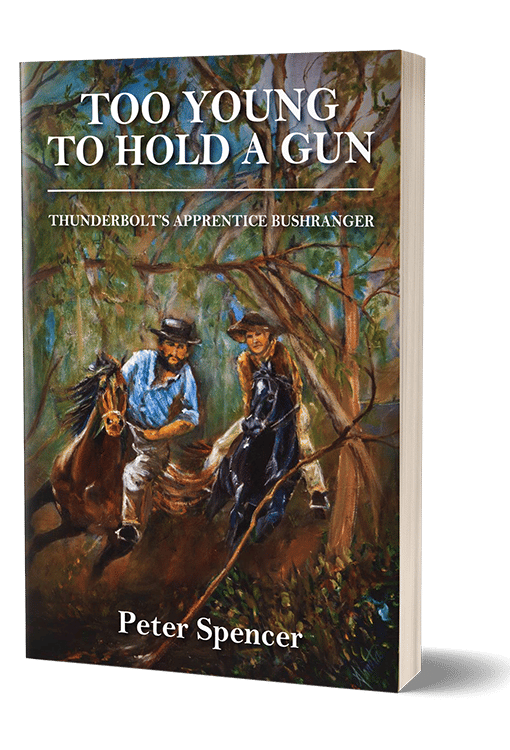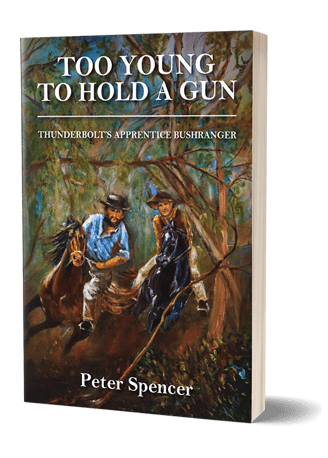 An intriguing historical novel telling the story of William Monckton, who rode with Fred Ward, aka Captain Thunderbolt.
Special Price- $34.00
Delivered anywhere in Australia
Usually $39.50
If you would like to purchase a copy, please click the 'Buy' button below, leave your details and I'll contact you.
In Thunderbolt Country Books are available at the following - Visitor Information Centres - Armidale, Glen Innes, Uralla, Inverell, Tamworth and Murrurundi. Also at - McCrossin's Mill Museum in Uralla, Bendemeer Hotel, Collins Bookstore in Tamworth & Armidale, Bingara Newsagency and Beardies History House Museum in Glen Innes.
Other Areas - Queensland - Cobb & Co Museum Toowoomba and Rosetta Books Maleny. Victoria - Beechworth Books, Beechworth Visitor Info Centre, Kates Cottage/Ned Kelly Museum Glenrowan and Benalla Visitor Info Centre. Canberra - Book Cow, Kingston and Pulp Book Cafe at Federation Square Gungahlin.
Ned Kelly, Ben Hall and Fred Ward (aka Captain Thunderbolt) are a few legendary Australian bushrangers who have been romanticised throughout history. In our colonial past, they were revered as daring men – often escaped convicts – who were rebelling against authority or escaping from a harsh life.
For young Will Monckton, running away at age 13 and joining Thunderbolt's gang for a life of crime, seemed like a better prospect than being abused by a cruel step-father. For almost a year, he rode with the outlaw until he was eventually captured and sentenced to six years imprisonment with one year hard labour at Darlinghurst Gaol, Sydney. He was only 14 years old.
Too Young to Hold a Gun by Peter Spencer is the author's debut novel based on William Monckton, who would later become his great-grandfather. A fictionalised account told from William's perspective, it reveals firsthand, the hardships of a life on the run and the horrors endured by a young boy in a colonial-era gaol. But it is also a tribute to the man who learned a hard lesson and who spent the rest of his life as an exemplary member of society.